About
About Lake Oswego Rotary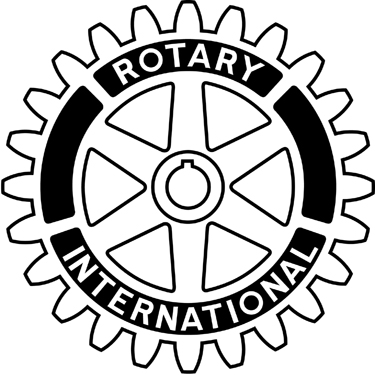 Lake Oswego Rotary Club
Our service organization, through its 155 members and our charitable foundation, has a notable record of international and community contributions over the past 50 years. Some of Lake Oswego Rotary's significant projects include:
Over $1,150,000 raised and contributed to the Lakewood Center for the Arts towards purchase, renovations  of the building, development of the parking lot, a new roof, a new stage house and programs at the Center.

Over $30,000 contributed to Rotary Village at YMCA Camp Collins.

Over $50,000 contributed toward Rotary International's PolioPlus program to inoculate every child in the world against Polio.

Significant financial contributions in past years:
Clackamas  Women's Services (crisis shelter), YMCA, Rotary Village - YMCA Camp Collins, Boy Scouts of America, Girl Scouts of America, Oswego Heritage House, Goodwill Industries, annual $3,000 scholarships to graduating seniors at Lakeridge and Lake Oswego High Schools, Service Above Self scholarships of $1,000; as well as assistance to Clackamas County CASA (Court Appointed Special Advocates), The McLoughlin House, Lake Oswego Flower Baskets, and The Christie School.

Support for both out-bound and in-bound group study exchange students throughout the world.
Additionally, Lake Oswego Rotary has, over the years, sponsored or worked on projects with St. Vincent De Paul, Parrott Creek Ranch, Clackamas Children's Center, Lake Oswego School Foundation, the Challenge Center, Juvenile Restitution Program, Student Assistance Awareness Program, the Sister City Committee for Lake Oswego, Lake Oswego Festival of the Arts, Lake Oswego Cleanup, the Handicapped Children's Park in Portland, Guatemalan scholarships, clean water projects, Bryant Woods project and many more.
_____________________________________________________________________________________________
Lake Oswego Rotary Accomplishments
2014-2015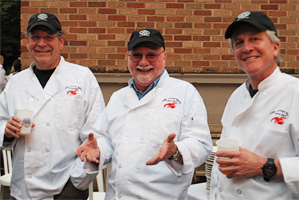 Club Administration Committee
•  Expanded Sunshine Committee Responsibilities to Include Membership Achievements
•  "Art Walk and Talk" and BBQ with the LO Art Council
•  Provided Fellowship Opportunities: Rotating Fellowship Dinners, Holiday Parties, "First Tuesdays" Wine Tasting Party at Lobster Feed
•  Created and Implemented New Mission Statement

Community Service Committee
Provided Volunteers for Maintenance of the Campbell Native Garden

Provided Volunteers for the Lake Oswego Farmers' Market

Provided Volunteers for "Neighbors Helping Neighbors" and the Lake Oswego Lake Run

Provided Volunteers to Prepare Garden Plots at Luscher Farms Community Gardens

Cleaned Outdoor Art Sculptures throughout Lake Oswego

Provided Meal Servers for LOACC

Provided Holiday Food & Toy Baskets to 39 Families

Provided $5,250 in Gift Cards for School District Families

Collected $1,100 For Rivergrove School Food Pantry Project

Coordinated the Volunteer Options Program for Nonprofit Organizations

Allocated $17,500 to Local Charities

Literacy Committee

New Generations Committee
Sponsored Four-Way Test Speech & Essay Contests

Awarded $6,000 in Student Scholarships

Sponsored Summer Intern from Tanzania

Provided Student Dictionaries to Rivergrove Elementary School

Vocational Service Committee
Awarded Annual Vocational Service Award

Organized Rotary on the Road

Membership Committee
Inducted 14 New Members (Current Membership 154)

Implemented Mentor Recognition Program with 11 LO Rotary Mentors

Implemented Sponsor Recognition Program with 8 LO Rotary Members

Public Relations Committee
Managed Transition to New Club Website: LakeOswegoRotary.org

Managed the Graphic Revision of Club Newsletter "Lake Oswego Spokesman"

Initiated the Use of Social Media for Club Purposes

Provided Public Relations Support for Lobster Feed Fundraiser

Created Annual Club Accomplishments Banner

Rotary Foundation Committee
Added 15 New Sustaining Members (Current 106)

Awarded 2 Paul Harris Fellows (Current 96)

Awarded 2 Paul Harris Society Members  (27 Club Total)
World Community Service Committee
Continued 4-year Tanzanian HIV/AIDS Project

Provided Farm Animals to 11 Additional Families

Provided Scholarships to 600 Additional School Children

Sent Rotarian Work Teams to Tanzania, Thailand and Guatemala

Provided $28,000 in Farm and Medical Equipment for Thailand Hill Tribe

Partnered in $44,000 Wheelchair Project in Guatemala

Partnered in $16,500 Leprosy Medication Project in Bali

Partnered in $29,500 Water Project in Honduras

Partnered in $64,000 Water Project in Honduras

Partnered in $23,100 School Furniture Project in Niger

Partnered in $37,500 Check Dam Project in Thailand

Partnered in $22,100 Vehicle Purchase for Tibetan Refuge Camp

Partnered in $42,300 Kitchen Project in El Salvador

Provided $7,000 for Haiti Shelter Boxes

2009 Lobster Feed & Charity Auction (Net $191,000)
Beneficiaries:
Child Advocates Inc. (CASA)

Children's Center of Clackamas County

Clackamas Women's Services

Family Stepping Stones

Lake Oswego School District Foundation

Lakewood Center for the Arts

Oswego Heritage Council